Last Updated on December 26, 2021 by Griselda M.
Searching for that perfect dachshund bedding for humans, with a nice quality print is sometimes a few clicks away with multiple options available. Bringing a little fun and color to one's bedding can be a nice way to add vibrancy. With so many beautiful designs to choose from it's only a matter of size, color availability, or pattern designs.
Read more about My Dog Peed On My Bed For The First Time – What Should I Do?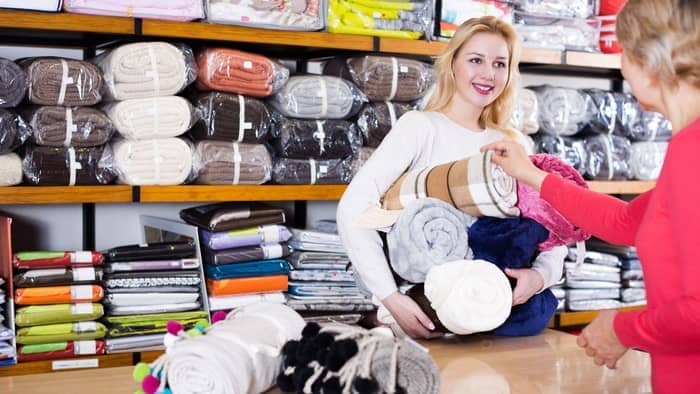 A vibrantly colorful coverlet, the Ambesonne Dachshund Coverlet brings a spark of joy to a room. With a sixties-inspired design set to a brightly colored dachshund bedding for humans pattern, it's quite the attraction piece.
It comes in twin, queen, and king size, perfect for either a child-size bed or adult ones. Made with durable high-density polyester, softly spun to assure ideal softness and comfort. The heavy-weighted material makes it so it will not slide off the bead. This can also make it useful as a blanket, especially due to its knitted quilt aesthetic.
The dark purple background color perfectly matches the pastel highlighted dachshunds in the foreground. It's entirely machine washable in cold cycles so as to prevent color fading. It can be dried with a tumble dryer and is safe to iron.
With a subtle dachshund print design, the Sleeping Partners Dachshund Dogs Animal Quilt Set will look great on any bed. Its microfiber material consists of a polyester and cotton blend, this dachshund bedding set is prime to offer a comforting feel.
The quilted design adds a certain charm with it, combined with the dachshund print and cute doggy rendering. It comes in king, twin, and queen/full sizes, the better to fit customer demand. With its subtle use of colors and simplistic pattern, it adds an element of elegance.
A set like this can work great as a layering accent piece to a bed to spruce up the appearance of the bedroom. It helps that it has matching pillow covers to bolster the appeal even more. This warm and cozy bed set is machine washable with similar colors to prevent staining.
A quirky, fun dachshund bedding for humans print, the Ambesonne Dog Lover Duvet Cover Set displays personality with its design. Simple yet effective at adding a factor of interest to a bedspread, with its straightforward use of vivid colors.
Made with 100% brushed microfiber fabric to offer a super soft feel and comfort. The duvet cover is equipped with a zipper deftly hidden to avoid chafing and easily hold its contents securely, along with envelope closure to keep pillows inside.
Multiple sizes are available for this bet set, ranging from queen, twin, to king and California king size. These can be the perfect dachshund bedding for humans' households. Printed with high-quality digital technology to offer the best aesthetic. Machine washable in cold water cycles is advisable so that the colorful design doesn't taint the withe background.
Cute and colorful dachshund bedding, the Ambesonne Scottie Dog Fitted Sheet & Pillow Sham Set comes with an oversimplified pattern that works. The pastel-colored repeating pattern of dachshund doggies makes it look quite stylish and bright.
Made with a soft microfiber fabric to complement its aesthetic with a soft comfortable touch. Fitted with all-around elastic edges the sheet is designed to hug the mattress and stay in place. Pillowcases come with a matching print design and envelope enclosure for easy fitting and hold.
This dachshund bedding for humans is easy to clean in the washing matching on cold cycles. The digitally printed design is made to last and keep its colors vibrant but it doesn't hurt to help them with cold washes.
A practical and cozy dachshund bedding, the Sleepwish Green Dachshund 4-Piece Bed Sheets, bring a certain allure to a room. It comes with 4 pieces to cover all the bedding requirements with a fitted and flat sheet, and two shams.
Made from high-quality material with extra durability in mind and an 1800 thread count microfiber. Eco-friendly and fade-resistant, this bed set is made to last the test of time. The cutest dachshund print in various colors over a light background brings a color pop to the bedding.
Available in multiple sizes from California king and regular king size to twin, full, and queen. With a soft feel, these dachshund flannel sheets provide both interesting decor and comfort.
A unique design, the Sleepwish Colorful Dachshund Comforter Set, has an interwoven pattern of dachshund colorful pups. The set includes two pillow shams, one cushion cover, and one comforter, all made with microfiber material for extra softness.
Soft and smooth to the touch, only complements the multicolored design of the bedding. Conveniently sized for every bed size from twin, full, queen, and king. It is easy to maintain and care for with the option to wash in the washing machine without fear of fading. Its stain-resistant material helps prevent further damage and discoloration.
Premium quality marks the making of this brand's bedding and it shows, as its stylish quilting complement the bedding ensemble. Reduced shifting and clumping are all but assured with this set.
A twin bedspread with a realistic dachshund pattern design, the Ambesonne Dachshund Bedspread has an elegant look to it. In a black and white color scheme, it's a beautiful bedspread in its simplicity.
Made with double brushed high-density soft polyester spun to assure optimal softness and comfort. With heavyweight thread count, it will stay on the bed with fewer chances of sliding off. The knitted sewing pattern along with the printed dachshund pattern makes for a nice addition to a bedroom.
Available in twin, king, and queen sizes to fit any bed size. Included in the set is a bedspread and sham in matching print to complement each other. The workmanship of the print is a state of the art to provide fade resistance and longevity to the design. Machine washable in cold water, it's safe to dry in a tumble dryer.
Conclusion
On the hunt for the dachshund bedding for humans' bedcovers, the vividly colorful choices make for beautiful accent additions. However one will want to decorate their bedding, you can't go wrong with a dachshund print. They add so much personality and quirkiness that they always bring out a smile, and complement the overall aesthetic.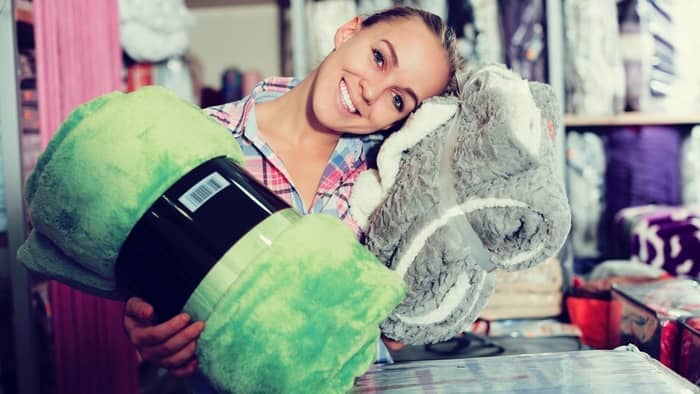 Read more about 7 Top Burrow Beds For Dachshunds.
Alexandra is a passionate dog lover who loves nothing more than spending time with her beloved dachshund. She is an avid outdoorswoman who enjoys taking her dog on long walks in the park, playing fetch, and snuggling on the couch. When she's not caring for her pup, she enjoys reading and exploring new places with her friends. She is a strong advocate for animal welfare and loves giving back to her local community. Alexandra is also a dedicated and ambitious professional, working hard to make a difference in her field. She is kind, compassionate, and incredibly devoted to her family and friends.