Last Updated on September 18, 2021 by Marco
Pet hotels have been steadily growing in popularity in recent years. So, here's our list of 16 great dog-friendly hotels Astoria Oregon has to offer.
People's interest in pet-friendly hotels, motels, and lodgings lately is not surprising. With more and more Americans becoming dog owners, and most of them wanting to travel together with their pets, hotels are learning to adapt to these new demands.
So, if you're visiting Astoria, Oregon, where can you find a suitable place for you and your pooch? Below, we've listed 16 cool suggestions with a bit of info on each of them.
The Best and Highest Rated Dog-Friendly Hotels Astoria Oregon Has To Offer
This hotel is in the famous Lewis Building in Astoria and offers a perfect blend of modernity and antiquity. It's in a perfect downtown location and the hotel itself offers everything you'd want from a pet-friendly place.
A great family-friendly as well as dog-friendly hotel, the Comfort Suites directly overlooks the Columbia River. It's also close to other landmarks such as the Chief Comcomly Memorial, the Mountain Pass Ranch, and others.
Situated right on the Astoria pier, the Cannery Pier hotel offers the best and most luxurious experience possible. Every room has a phenomenal view, and the hotel offers everything you and your dog would need.
A filming location for The Goonies and Kindergarten Cop, this Best Western hotel is close to both the beach and a lot of Astoria famous sites. The hotel's amenities and services are top-notch as well.
Pet friendly and no-smoking, this large hotel is right on the bank of the Columbia River. It also has a fitness center, a pool, a kids' area, free breakfasts, and a board games & puzzles room.
One of the best Astoria pet-friendly hotels the Bowline sits atop the Columbia River pier. It has a private valet parking, sauna, a bar & lounge, bicycle rentals, as well as conference facilities.
The Norblad offers hip and minimalist, as well as modern private rooms. It has everything you'd need – from communal but clean and stocked bathrooms to flat-screen TVs. It's also located perfectly in the heart of downtown Astoria.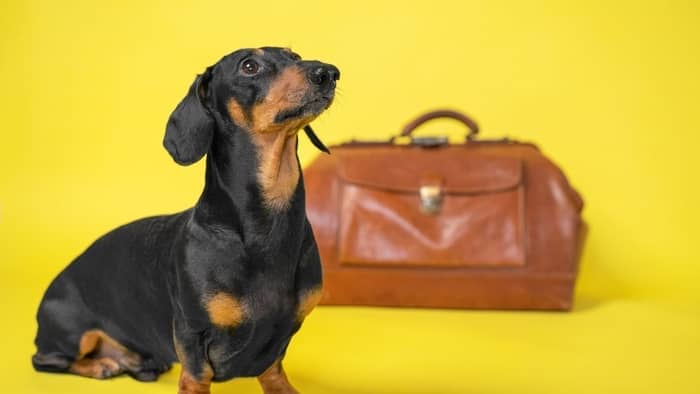 The Best Dog-Friendly Hotels/Motels Astoria Oregon Has
Nicely located overlooking the Columbia River, the Crest Motel also has an outdoor in-ground hot tub. Its rooms are fully equipped with everything a traveler and his dog would need too.
The Atomic Motel has a quirky mid-century yet modern interior design. It's right next to the Astoria river walk and it offers bicycle rentals too. Some other perks include a shared lounge and TV area, free breakfasts, an excellent view over the Columbia River, and nicely furnished rooms with everything you'd need during your stay.
For something more affordable, Motel 6 is a great place for travelers to stop and rest with their dogs. It's no-smoking too, it has various amenities, and is close to Fort Astoria and quite a lot of other attractions.
Just one mile south of Astoria, the Warrenton Shilo Inn is a fantastic fishing center for people who want to spend a great weekend fishing with their canine pets. The Inn itself is packed with amenities, including a pool, fitness center, interconnected rooms, free breakfasts, and more.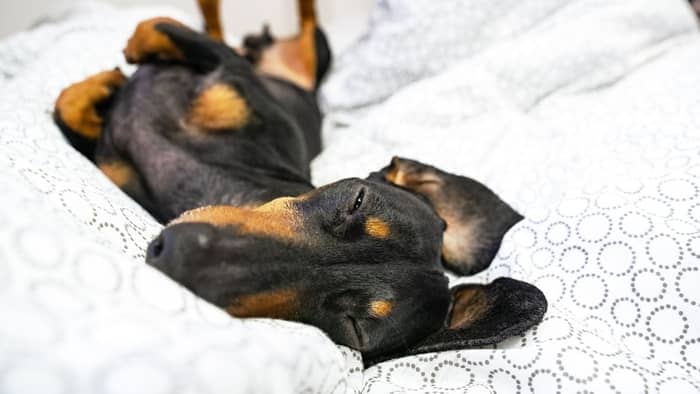 Learn more about: Do Mini Dachshunds Shed
The Best Astoria Lodging Pet-Friendly Options
Located in a gorgeous woodland area, the Raven's Nest offers fantastic hike opportunities for you and your dog. It has a beautiful interior as well as exterior and is furnished with all the necessary amenities. It's also close to Astoria's rural area and commuting is quite easy.
This apartment guest house's interior is as beautiful as the riverside view it offers. It also has 2 bedrooms and 3 bathrooms for extra comfort. All the furniture and appliances are of high quality too, making your stay even more enjoyable.
This pet-friendly cottage has two bedrooms, as well as a kitchen and a bathroom complete with a washer, dryer, fridge, and all other amenities. It has a great riverside view and is close to a lot of the town's tourist attractions.
The Riverview cottage has one Muphy bed bedroom and a full set of kitchen and bathroom appliances. Everything is in tip-top shape and the excellent reviews are right to point out the superb view and downtown proximity of this cottage.
Spacious and luxurious, the Riverwalk Inn has one of the best views in all of Astoria's. The balconies directly overview the Marina while still being pet-safe. The place is surprisingly quiet too, given its location.
What Are The Key Perks Of The Best Dog-Friendly Hotels Astoria Oregon Offers?
A proper dog-friendly hotel isn't one that just allows for guests with pets. Although there are many hotels that don't even meet this requirement, a good pet-friendly hotel offers a lot of extra features and perks too. Here are some of the things you might want to ask for in pet-friendly motels:
Dog relief areas with available disposable supplies
A dog park
Dog sitting and dog walking services
Turn down service
Additional amenities such as dog beds, shampoos, water and food bowls, leashes, dog toys, and more
Dog treat welcome bags
Dog room service menu
There are even more luxuries a dog hotel can offer but those are some of the basics. Hotels offering extra amenities are especially nice as that means you don't need to take your own food bowls and dog toys on the road with you. Naturally, a pet-friendly hotel must also be safe for both you and your canine.
Read more about: 
Dachshund Loyalty To One Person
Jordan is an animal–lover who specializes in dachshunds. He has owned and cared for dachshunds since he was a child, and his passion for these unique dogs has only grown with time. Jordan is an avid researcher and learner, and spends a large portion of his free time studying the history, behaviour, and health of dachshunds. He has a knack for training and socializing his own dogs, and loves introducing them to new experiences. When not caring for his own pets, Jordan likes to volunteer at local animal rescue shelters, helping to find homes for abandoned dachshunds. He is a true animal advocate, and dedicates his time to ensure that all animals receive the love, respect, and care they deserve.